Here at PenPower, we're firm believers in the value of books as great presents for the holiday season. In our humble opinion, there's nothing better than curling up at the end of the day with a new book next to a crackling fire. (Bonus points if it's snowing.) What's more, there really is something for everyone - from the mystery junky on your list to the fine art aficionado and everything in between. If you're looking to jumpstart your holiday shopping, check out these recently released titles!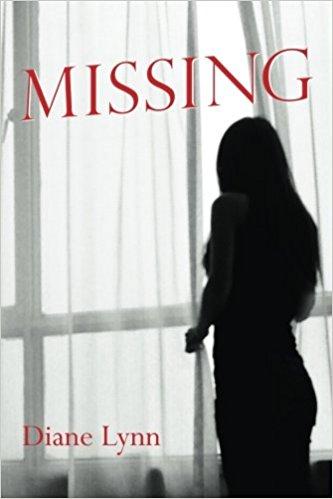 Diane Lynn's Missing is the gripping, heart-in-your-throat sequel to her debut novel, The Secondary Target. After the terrifying events of the previous book, attorney Beth Scott now has the perfect life, living in New York, married to her devoted husband, and blessed with an infant daughter, Abbey. Beth is grateful for everything she now has. Two years ago, a vicious attack nearly ended her life, and the only thing harder than the physical recovery was her psychological journey back to wellness.

But Beth's world is shattered when she learns that Abbey has been kidnapped. She knows exactly who to call: the two detectives who investigated the assault against her. Beth and the detectives soon get drawn into a complicated plot involving the FBI, a child-trafficking ring, and a shadowy crime syndicate. Will she be able to find her daughter before it's too late?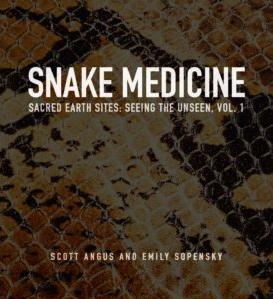 2. Snake Medicine - Sacred Earth Sites: Seeing the Unseen by Scott Angus and Emily Sopensky
For the art or nature lover on your list, Snake Medicine is a fascinating photographic journey into the sacred sites of America. Capturing the power of these ancient spiritual places, the book leads readers on a journey through locations seldom seen by the human eye, allowing us to spy on the great natural landscapes and intuit their inner secrets.
With the explorer and novice photographer in mind, Scott Angus, a university educator in photography, art theory, and the visual arts, shares why and how he was drawn to each site, speculation on what forces power the site, and what was captured in the photograph. Emily Sopensky provides information for each place on the itinerary, adding historical context and geographical details to the sites captured in the photos. Snake Medicine is a moving and insightful tour of the sacred sites of the American landscape.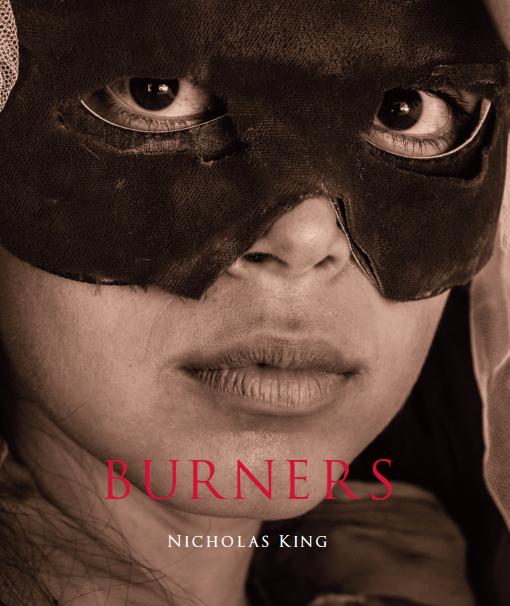 The year author Nicholas King's wife passed away from ALS, he read about Burning Man in the New York Times. The articles depicted it as a wild, freethinking community of artists gathering gathered in the desert to display outrageous art and burn something.


So what happens when someone who's never been goes to Burning Man to have the adventure his late wife wanted him to have? King quickly discovered that the Times articles were accurate but far too narrow. From infants to octogenarians, executives to bohemians, people of all races, heritages, gender identities, sexual orientations and more gathered to express themselves, to create art, and to participate in a grand sort of experiment in communal living.
The 174 images in Burners reveal the extreme diversity of people who attend the event. Through the conduit of the camera lens, King reveals emotions ranging from play to joy, innocence, anger, confidence, uncertainty, sorrow and serenity. According to King, "We saw one another, shared and unveiled facets of the humanity behind the masks."
The majority of profits from Burners will be donated to fund future Temples at Burning Man.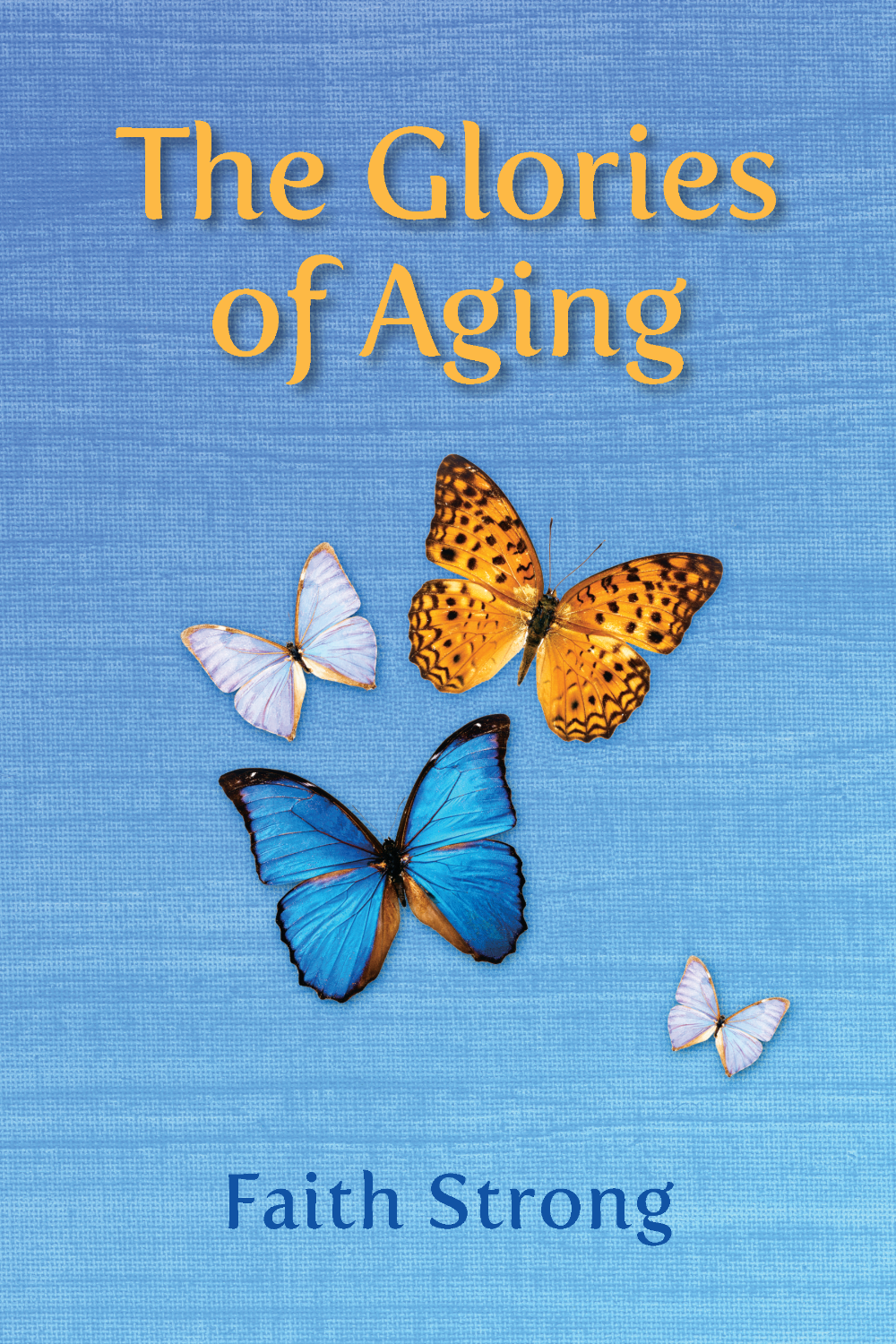 4. The Glories of Aging by Faith Strong
Faith Strong's The Glories of Aging explores the joys and hazards of the aging process in a collection of funny and poignant essays. According to Strong, being old doesn't have to mean being quiet, afraid, or betrayed by pain. While the transition to senior and elder is beset with difficult challenges, The Glories of Aging reveals how it can also be a time of appreciating beauty, seeing new perspectives, increasing self-knowledge, making a difference in the world, and learning more lessons before it is our time to go.
This collection offers honest insights into coping with such vulnerabilities as physical limitation, loss of privacy, feelings of isolation, wardrobe shifts, making time count, and more. Strong's boundless enthusiasm for living shines through in each essay.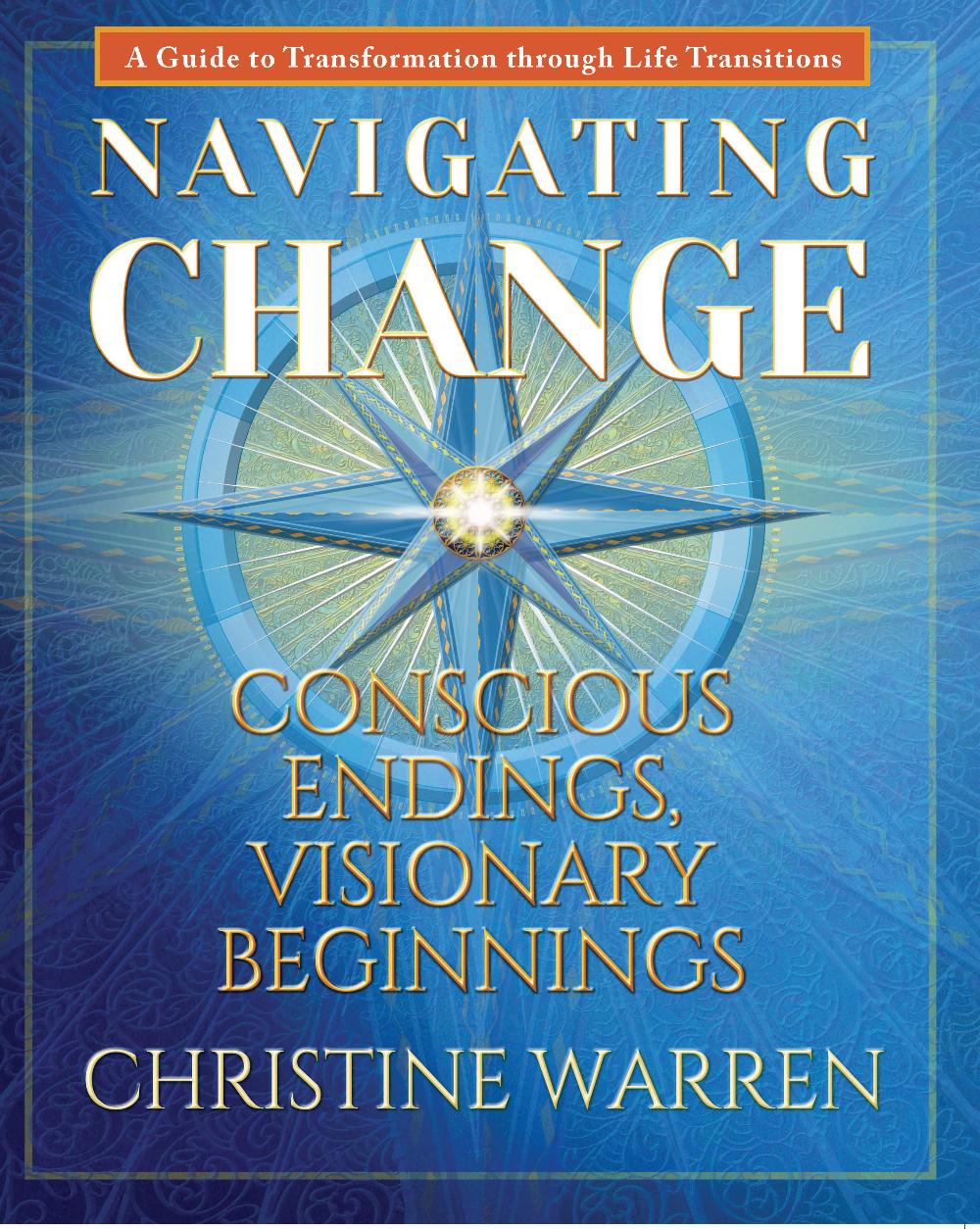 5. Navigating Change: Conscious Endings, Visionary Beginnings by Christine Warren
In this groundbreaking self-help book and spiritual guide, Christine Warren shares with the core teachings and creative practices on life transitions that have made her national workshops life-changing events for thousands. Her book is a map through change, a companion on the trail of life transitions offering deep insights, wise words, and support.
Whether you're ending relationships, dreaming of career changes, or longing for a fuller, truer life, Christine is a seasoned guide, and Navigating Change walks you through every step of the journey.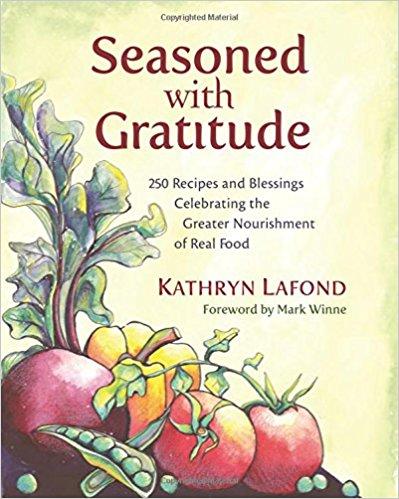 6. Seasoned with Gratitude: 250 Recipes & Blessings Celebrating the Greater Nourishment of Real Food by Kathryn Lafond
Perfect for celebrating the holiday season, Seasoned with Gratitude is an innovative cookbook infusing mouth-watering recipes with reverence for the sacred gift of life. The recipes in Seasoned with Gratitude have something for everyone, vegetarian and carnivore, paleo and gluten-free, and encourage the use of fresh, sustainably-raised ingredients. From breakfast through desserts, discover morsels of scientific research and folk wisdom, as well as blessings and practices to share and nurture awareness of our place in the circle of life.
Author Kathryn Lafond reminds us that preparing and eating food is how we heal, comfort, and connect with others and suggests by including the secret ingredient of gratitude, we just might gain even greater nourishment.